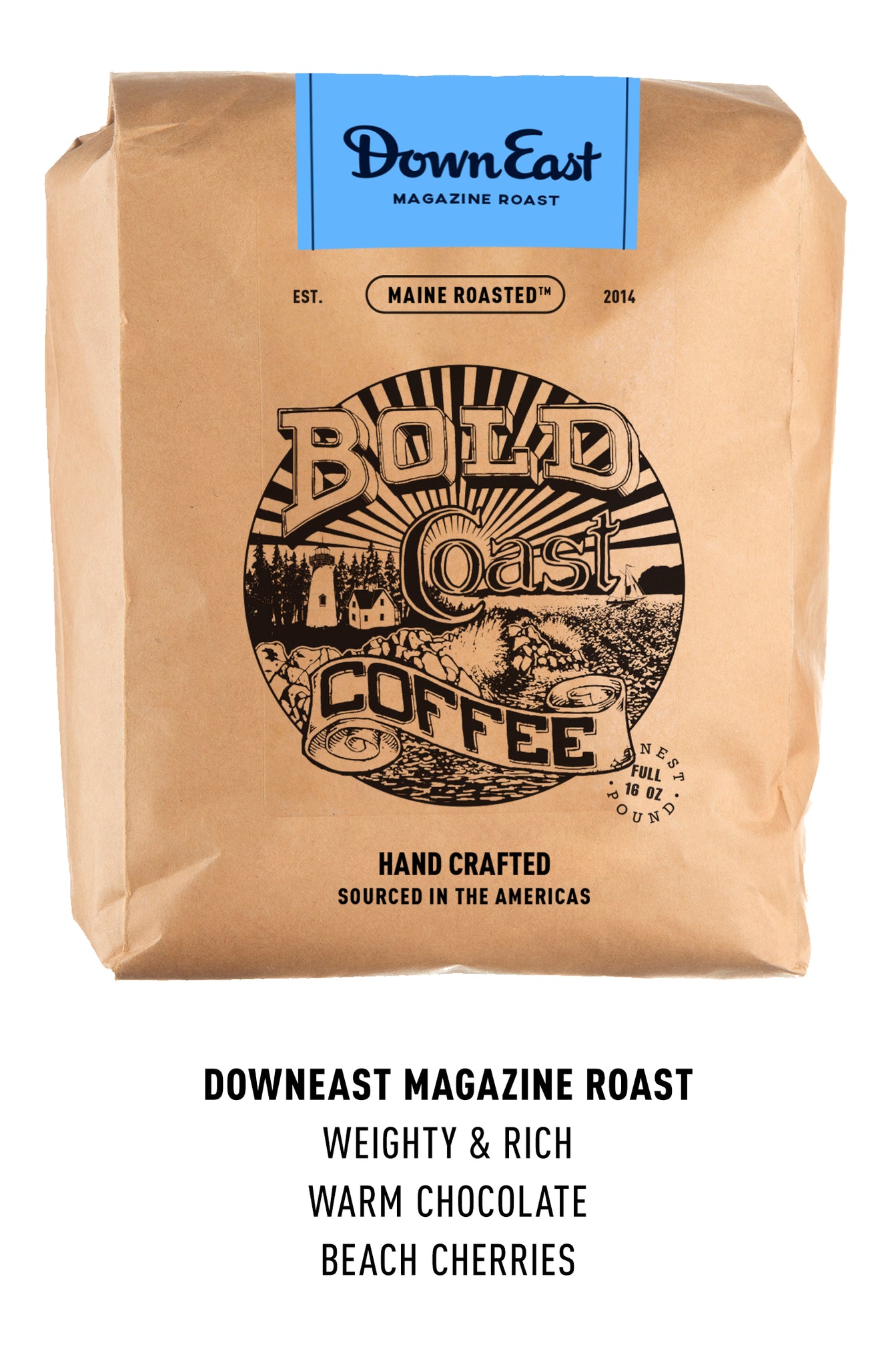 Introducing our new Down East Roast, created in honor of our region and our partnership with Downeast Magazine.  
"Bold Coast Coffee's new Down East roast single-estate coffee holds a special place in our hearts.

From the beginning, co-owner Troy Quimby knew he wanted to create something in honor of the region and the magazine. "Down East Maine is where my family has resided for well over 100 years," Quimby says. "Nearly all of my family still lives there, including my sister, who I approached to be my business partner. When we formally started the business, we decided it was important to us to remain in our hometown, work to provide sources of income for our employees and vendors, and work to be environmentally friendly to not only our region but also to the regions that produce our green coffee." 

 




                                 Down East Magazine

 



 This 2018 Reserve Comes Straight From Our Very Own Farm Cafe Costa Fuerte In The Tarrazu Region of Costa Rica ~ These High-Altitude, Strictly Hard Beans Are Shade-Grown, Ripening Among Two Primary Forests, Beneath Sprawling Banana and Avocado Trees. They Are Hand-Harvested, And Shipped  To The Bold Coast, Where They Are Small-Batch  Roasted and Cooled In North Atlantic Breezes. 
Down East magazine
Shipping calculated at check out.
FREE SHIPPING with Purchase of over $60Free Shipping does not include purchase of the Holiday Roller (Purchase of Holiday Roller available for pickup at the roastery. Email info@boldcoastcoffee.com for more information).