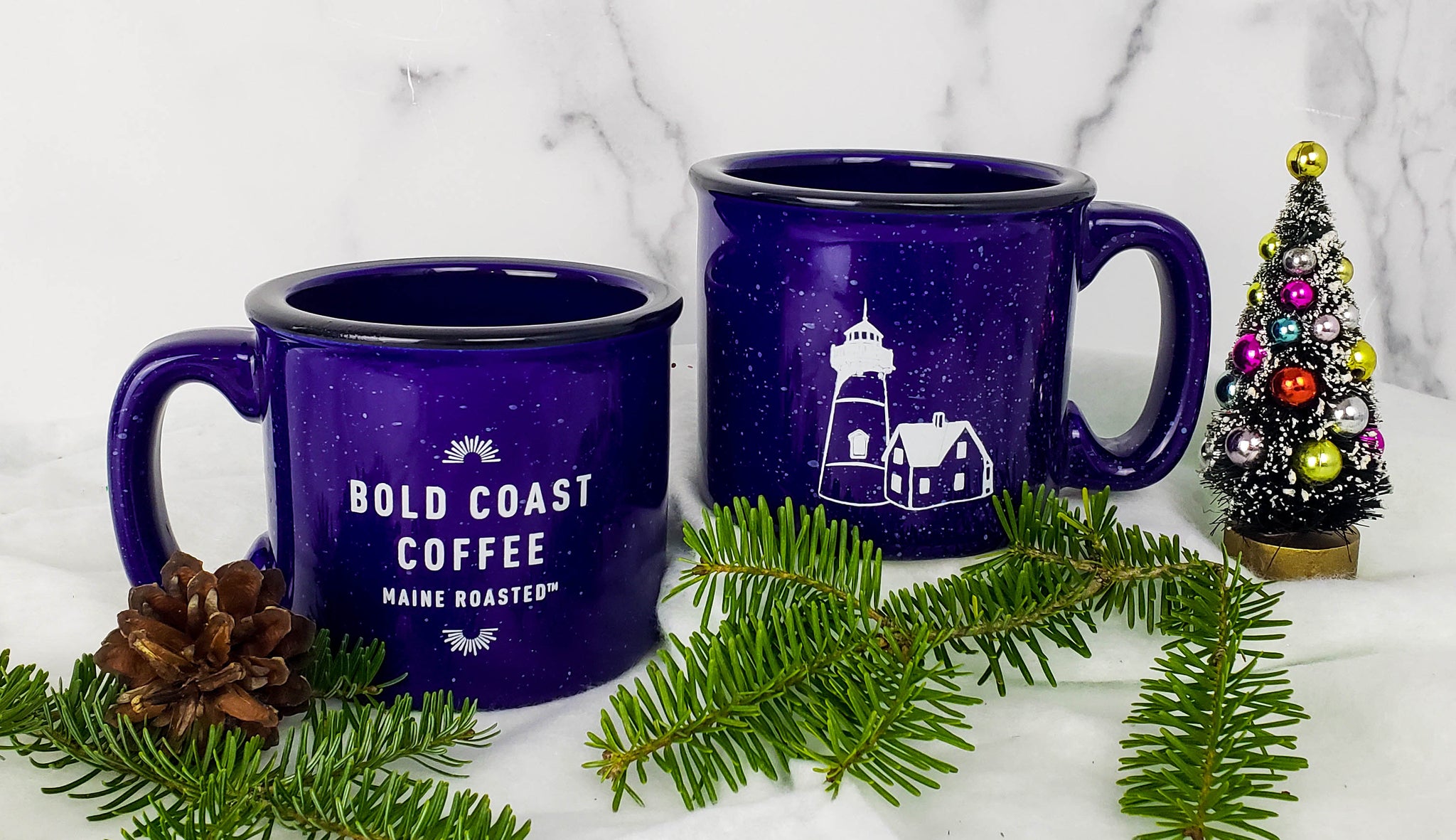 Introducing our new MIDNIGHT CAMPFIRE MUG just in time for the holiday season.  This hearty 18 oz. solid ceramic mug hold a full 12 oz. of delicious coffee.
Inspired by the clear cold night sky, over the Bold Coast of Maine, we hope this mug will make you feel toasty warm with your favorite variety of Bold Coast Coffee!
MIDNIGHT CAMPFIRE MUG
Shipping calculated at check out.
FREE SHIPPING with Purchase of over $60Free Shipping does not include purchase of the Holiday Roller (Purchase of Holiday Roller available for pickup at the roastery. Email info@boldcoastcoffee.com for more information).