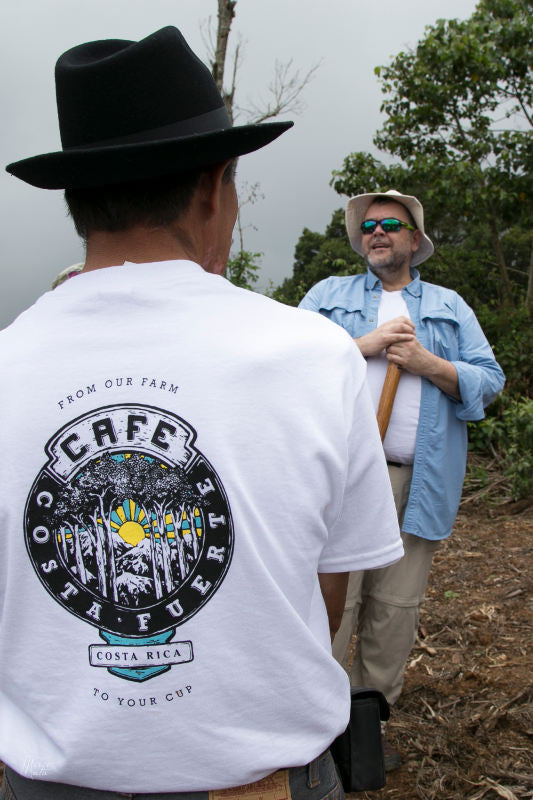 Fuerte, Fierce, and Fun

From our farm to your cup, and now onto your shirt! Be bold. Sport this Cafe Costa Fuerte T with pride. Look fierce and have fun while doing so.

We all wear them hiking along and merrily working on the farm, all in our efforts to get that tasty nugget of the Costa Fuerte bean all the way into your cupboard. Be a part of our team on the Costa Fuerte Finca by enjoying one (or more) of these T's along with us!

We offer a classic white version for a more traditional feel along with a coral version for ladies and those that like to wear the Cafe Costa Fuerte brand with just a bit more flare. Screen printed by Hemlock Ink in Somerville, Massachusettes, and worn with joy by all of us in Costa Rica. All sizes welcome!


5.3oz Heavy Cotton Tee-Shirt Gildan
FREE SHIPPING
Men's BCC White Tee-Shirt
Shipping calculated at check out.
FREE SHIPPING with Purchase of over $60Free Shipping does not include purchase of the Holiday Roller (Purchase of Holiday Roller available for pickup at the roastery. Email info@boldcoastcoffee.com for more information).