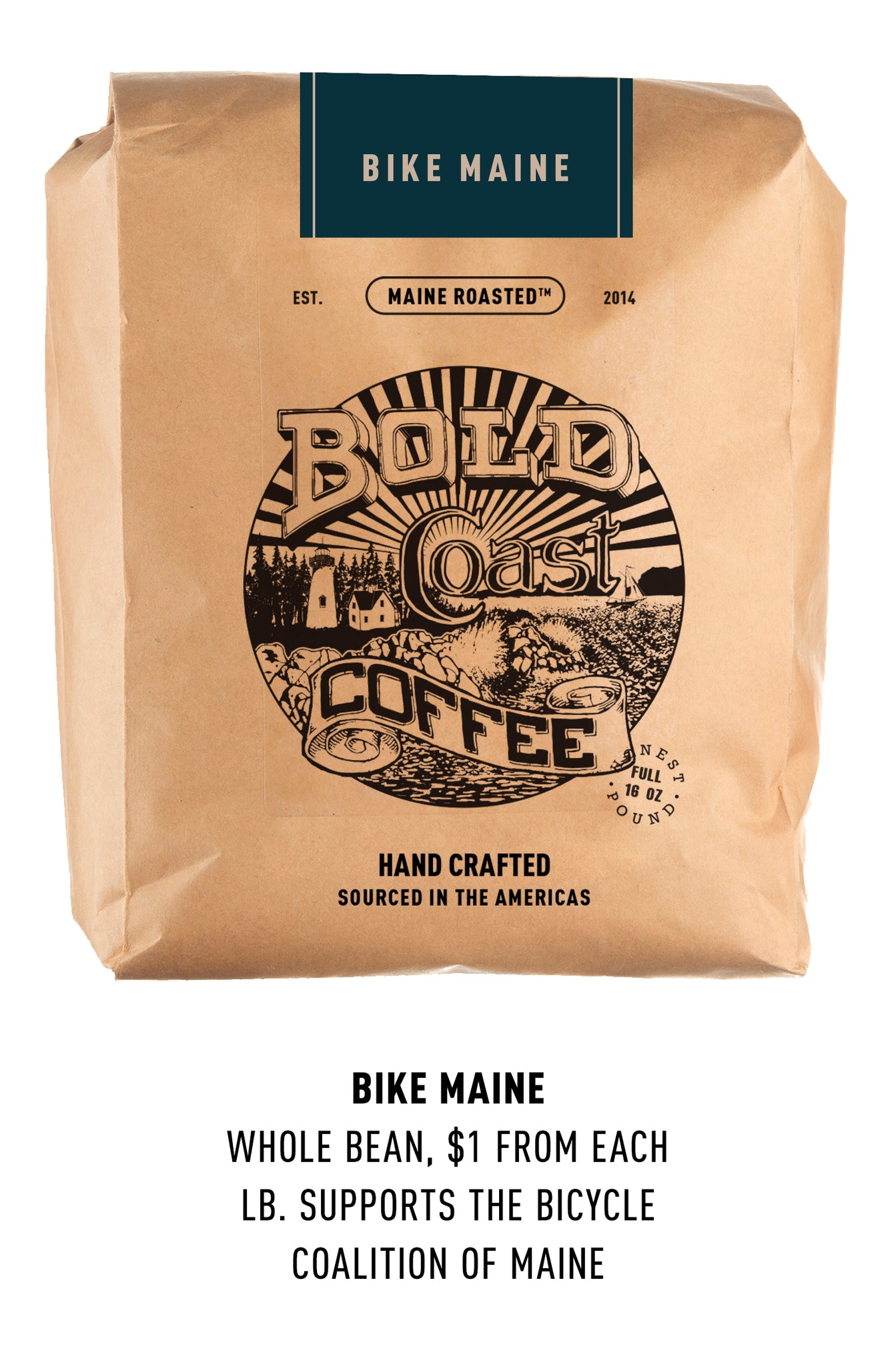 Community Cup Series: 50 cents from every pound goes to the Bicycle Coalition of Maine.

We're proud to be the official coffee of Bike Maine and to support the mission of the Bicycle Coalition of Maine.

This crafted blend of three single-origin American varieties, each with a different roast profile, was built to deliver a bright, strong start, and a long yet lean finish. We made it crisply layered, with punch and balance. We made it like the Bold Coast.

From our farm to your cup. Maine Roasted.

Crafted for hot and cold brew.


BikeMaine Peaks Roast
Shipping calculated at check out.
FREE SHIPPING with Purchase of over $60Free Shipping does not include purchase of the Holiday Roller (Purchase of Holiday Roller available for pickup at the roastery. Email info@boldcoastcoffee.com for more information).