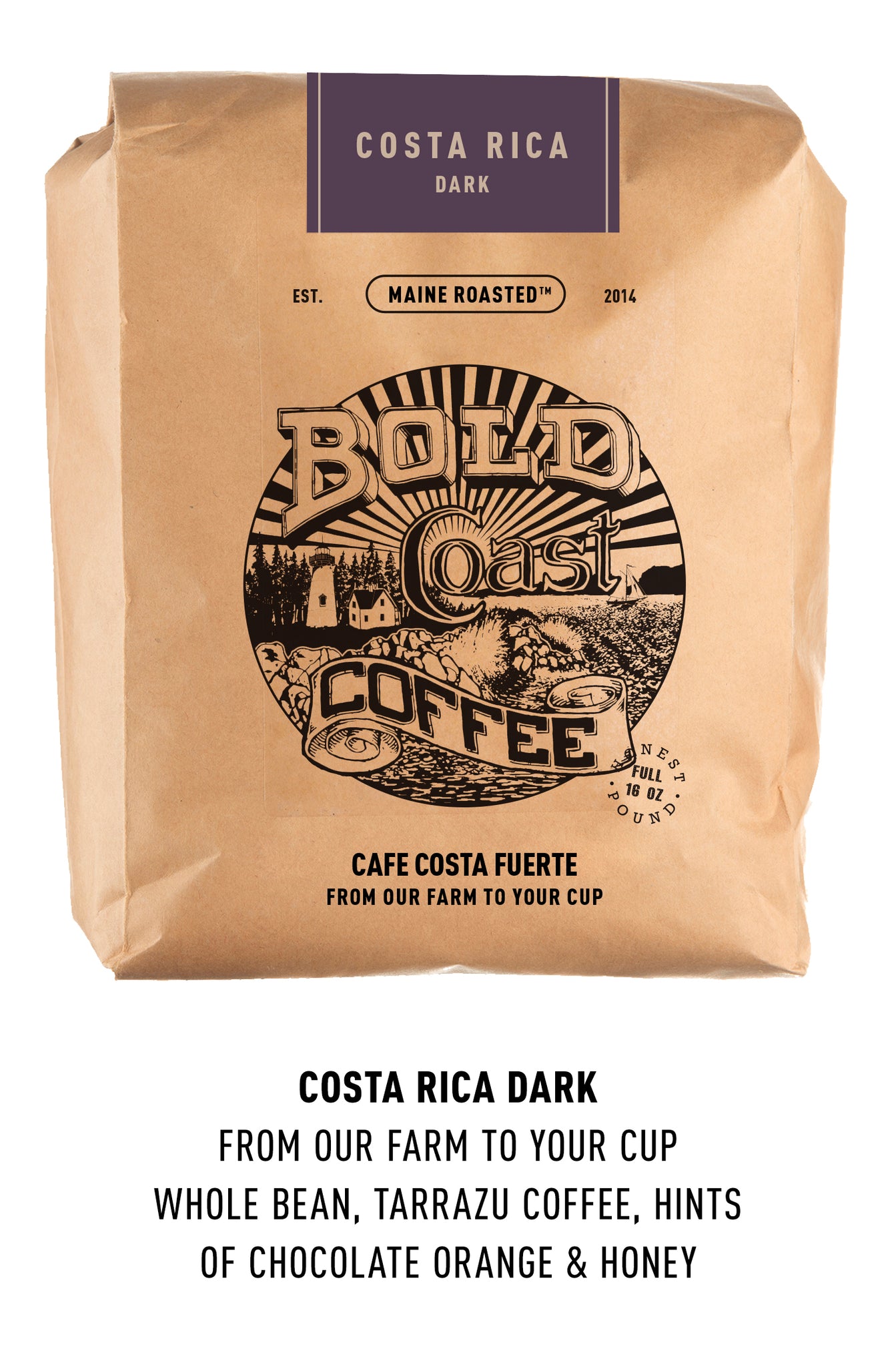 From our Farm:  Cafe Costa Fuerte
These high-altitude, strictly hard beans are shade-grown, ripening among two primary forests, beneath sprawling banana and avocado trees. They are hand-harvested, and shipped to the Bold Coast, where they are small-batch roasted and cooled in North Atlantic breezes.

This coffee comes from the Costa Rican district of Tarrazu, one of four famous regions near San Jose, the nation's capital. At an altitude of 6,200 feet (1,900 meters) theses coveted "strictly hard beans," or SHB are some of the highest quality Costa Rica has to offer. The volcanic soil of the coffee bean growing district of Tarrazu gives these beans a bright acidity. The coffee has fruity suggestions of apricot, berries and citrus. As you drink it, you will detect a honey-like like aftertaste with hints of chocolate, spices and malt.
Costa Rica Tarrazu
Shipping calculated at check out.
FREE SHIPPING with Purchase of over $60Free Shipping does not include purchase of the Holiday Roller (Purchase of Holiday Roller available for pickup at the roastery. Email info@boldcoastcoffee.com for more information).