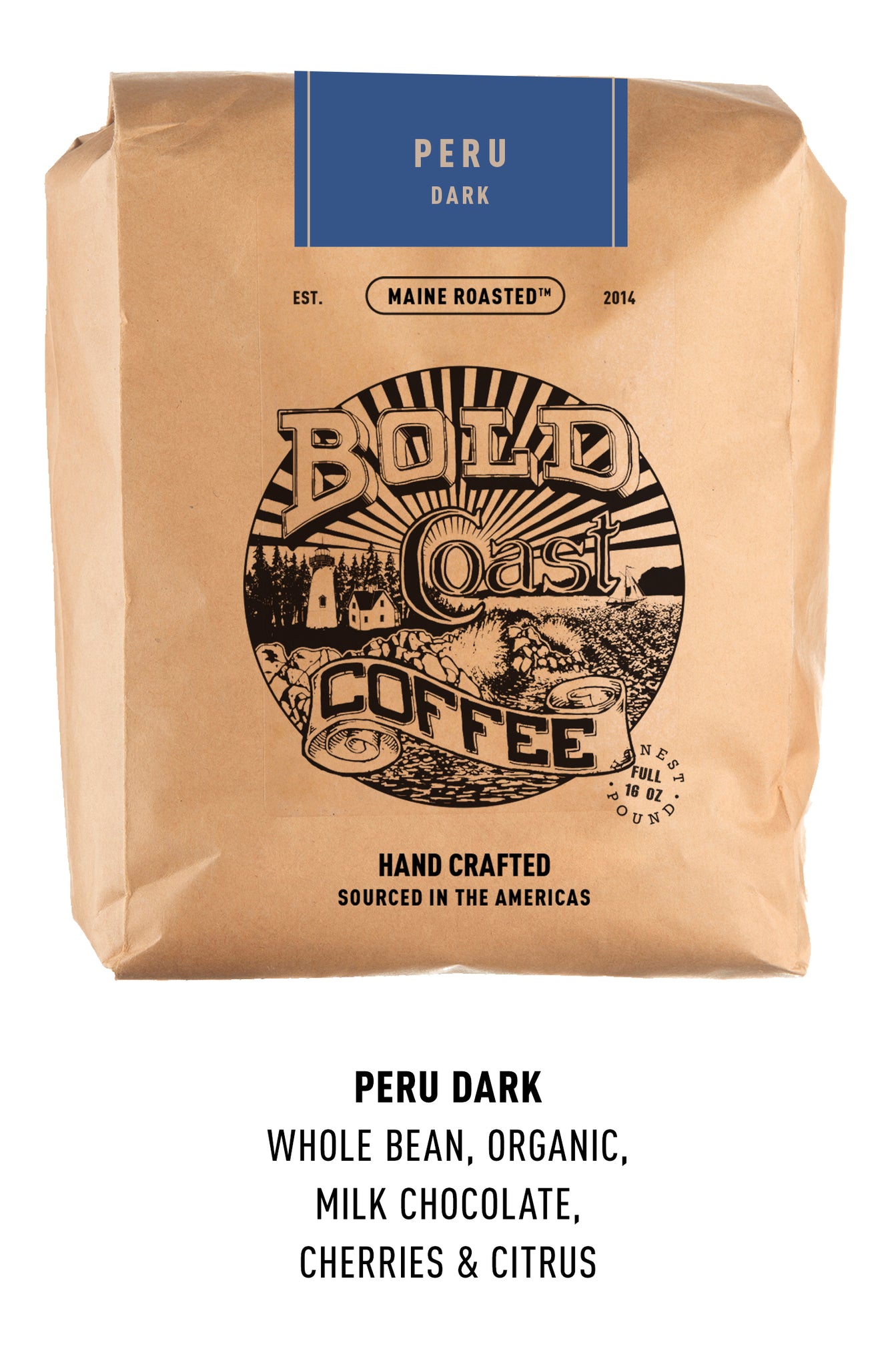 Peruvian Organic Fair Trade: Located in the mountainous region of the Cajamarca province in Peru is the Cooperativa APROCASSI. The cooperative's mission is to produce an excellent coffee while at the same time giving the farm producers a fair price. This allows these family farms opportunities to continue to improve the quality of the coffee produced. This certified organic coffee is medium body with a smooth taste. Hints of chocolate, berry, and tropical flavor are experienced in the aftertaste.
Peru
Shipping calculated at check out.
FREE SHIPPING with Purchase of over $60Free Shipping does not include purchase of the Holiday Roller (Purchase of Holiday Roller available for pickup at the roastery. Email info@boldcoastcoffee.com for more information).