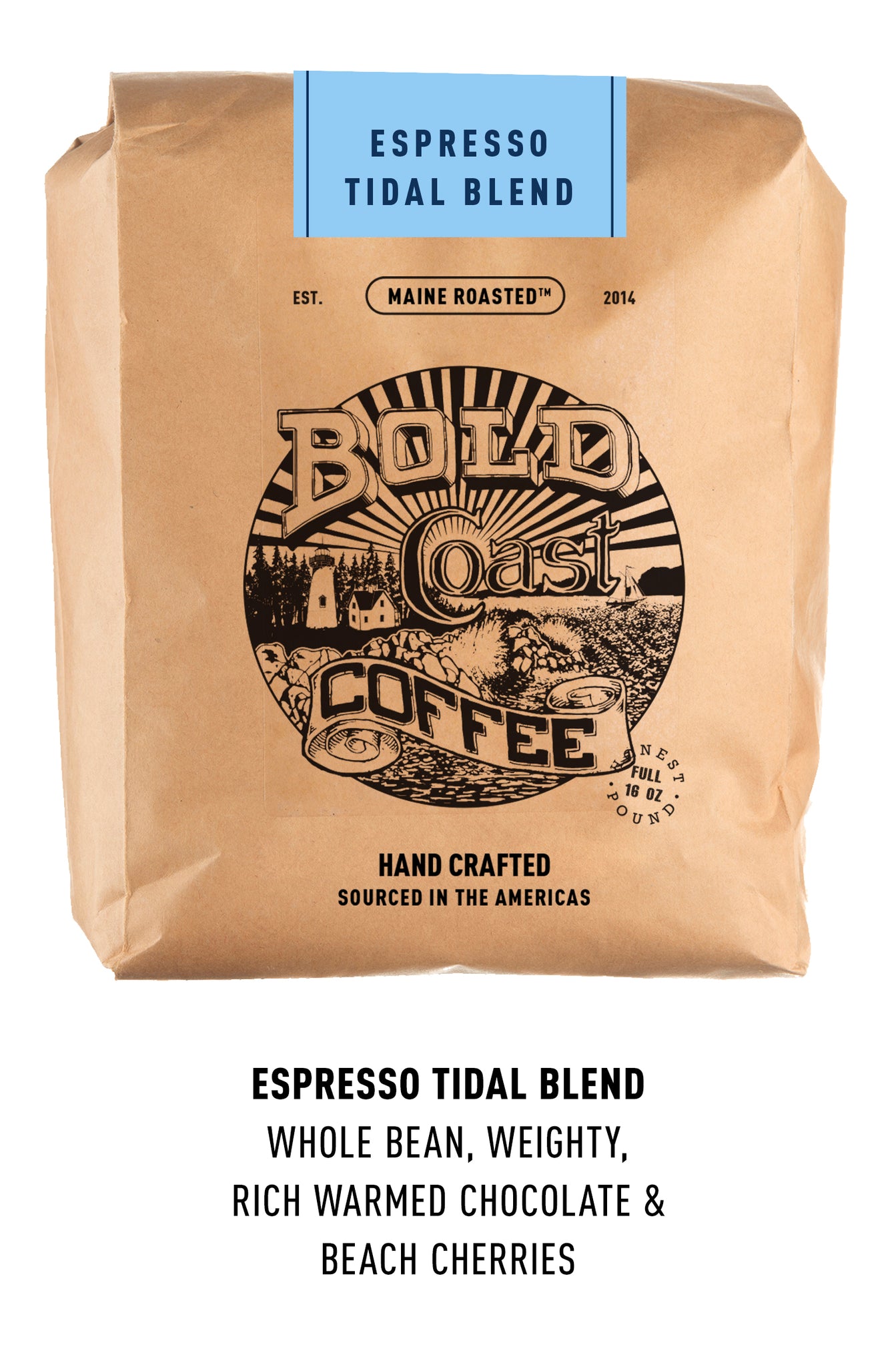 A complex blend of three single-origin coffees our dark roasted Peruvian provides the rich base which is complemented by our Guatemalan medium roast and topped off with a grace note featuring Costa Rica Tarrazu from our own farm, Cafe Costa Fuerte. The result is a crema-topped cup that is weighty and rich, with tasting notes of warmed chocolate and tart beach cherries.
.
Espresso
Shipping calculated at check out.
FREE SHIPPING with Purchase of over $60Free Shipping does not include purchase of the Holiday Roller (Purchase of Holiday Roller available for pickup at the roastery. Email info@boldcoastcoffee.com for more information).