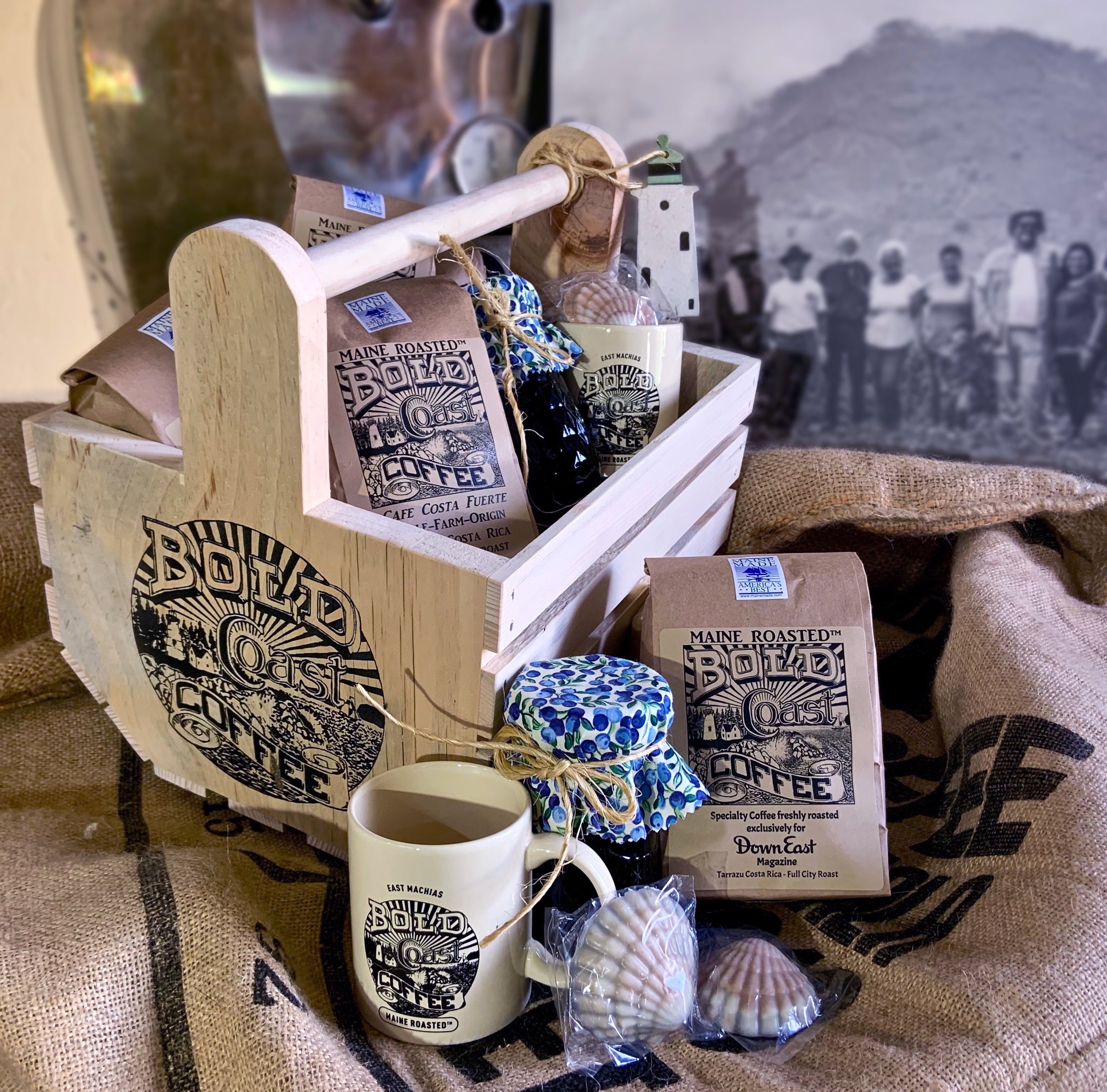 A perfect gift for the holidays, and many special occasions, this product features both our signature Farm to Cup Cafe Costa Fuerte coffee and our official Down East Magazine roast. We've added a stocking's full of treats crafted right here on the Bold Coast of Maine including Monica's Chocolates, an ornament featuring our signature Little River Lighthouse from potter Betty Jean Wilcox, some local Maine wild blueberry jams and jellies, a pair of diner mugs and the all-encompassing clam roller crafted by Juan Huertas from reclaimed local pine.
OFFICIAL CONTENTS
2 pounds Costa Rica Dark

2 pounds Down East Roast

1 pound Costa Rica Medium
All Coffee is grown directly on our farm, Cafe Costa Fuerte

2 Bold Coast Coffee Mugs 12 oz

8 oz local blueberry jam
8 oz local blueberry jelly
4 chocolate sea shells from Monica's Chocolates

1 Little River Lighthouse Ornament by Betty Jean Wilcox
1 clam roller 2 peck by Juan Huertas


Shipping for this product is available on December 1.

Local pick up available. Email us at info@boldcoastcoffee.com for more information.

Holiday Roller
Shipping calculated at check out.
FREE SHIPPING with Purchase of over $60Free Shipping does not include purchase of the Holiday Roller (Purchase of Holiday Roller available for pickup at the roastery. Email info@boldcoastcoffee.com for more information).